Building rock solid relationships with our clients and the entire project team.
Restaurant, Retail & Creative Office Environments
Blue Bottle Coffee
Locations
The Hub – 55 Van Ness Ave, San Francisco, CA 94102 (In the works)

Mission Bay – 1385 4th St, San Francisco, CA 94158

Headquarters – Oakland, CA
The Depot Café and Bookstore
Location
87 Throckmorton Ave, Mill Valley, CA 94941
For 5 years this project sat around, being bid out, yet every bid was over budget. Karl and his team were able to make some creative suggestions to bring it in on budget, and the project was a complete success.
Mission Bay Wine & Cheese
Location
114 Channel St, San Francisco, CA 94158
The most organized non-union sub we've ever worked with, and more organized than most union firms.
Señor Sisig
Location
990 Valencia Street, San Francisco, CA
Square Footage
1,500
Timeline
10 weeks
Even though we have six food trucks, we were doing our first brick and mortar location. So naturally, I was nervous about the construction phase since there are so many bad stories out there about the construction projects going sideways. Thankfully our architect recommended Karl, and we couldn't have made a better choice. Karl dove into our plans before we even hired him, identifying some missing parts and pieces so we could get them included in the original bid. We knew from the beginning that they wanted what was best for our brand, and their experience helped us build a better store. They always kept us informed of everything happening, were very upfront about the couple changes that occurred, and were always thinking weeks out in advance to keep us on track. They really cared about delivering a quality product. There's only one choice for any entrepreneur, and that's Hasz Construction.
Sam's Anchor Cafe
Location
27 Main Street, Tiburon, CA
Square Footage
8,500
Timeline
6 weeks
After a six-week closure — which in construction terms is really a blink of an eye — Tiburon's beloved waterfront Sam's Anchor Cafe is back.
The Brixton
Location
201 2nd Street, SF, CA
Square Footage
7,000
Timeline
8 weeks
Hasz Construction was totally transparent with the cost of the project, and worked with us every step of the way to keep us within budget. We have experience building multiple projects, so we know how sideways construction cost can go. It was great having them on our side, keeping the cost in check.
Che Fico
Location
838 Divisadero Street, San Francisco, CA
Square Footage
5,000
Timeline
22 weeks
Since this was my first restaurant, you can imagine how nervous I was about the entire process. Karl and his team were always there for us. I knew they had our backs, and wanted us to succeed.
Magnolia Brewery
Location
2505 3rd St, San Francisco, CA
Square Footage
6,000
Timeline
12 weeks
Wow! Karl and his team came through for us. Through design challenges and physical space challenges, they pushed and pushed to get us open as soon as possible, always giving us the best advice. I knew they were looking out for our best interest, and giving it everything they had. We were kept informed at all times during the project and we were able to focus our energies on the openings and getting ready for the public. Karl's teams have the resources needed to navigate the complicated nature of building in San Francisco and have a strong network of professionals and specialists to help solve anything during the process. Being focused on not only the client's needs, but what the guests' experience will be sets Hasz Construction apart from the others and makes them a valued partner.
Cyrus
Location
29 North St, Healdsburg, CA 95448
Square Footage
3,000
Timeline
18 weeks
A delicate landlord situation where the lease wasn't 100% clear. Karl stepped in not only as a contractor, but his experience as a fellow restaurateur helped us negotiate a successful outcome, and move forward. We wouldn't have opened if it wasn't for Karl's restaurant expertise.
Sprig
Multiple Improvements Throughout the Life of the Business
Karl was an incredible resource and partner. We worked together on building multiple kitchens and he was our primary contractor on our main commissary, which required consistent upgrades due to the speed of our growth. Karl was honest and provided us with good recommendations about how to both reduce our capital outlays and defer certain work but also when to do the work necessary to prevent future breakdowns in equipment or facilities. I will definitely work with Karl on future construction projects, especially those that require working with the city and with restaurant-like needs.
Asian Box
Locations
1401 Burlingame Ave, Burlingame, CA 94010
2031 Chestnut St, San Francisco, CA 94123
Square Footage
1,200
1,500
Timeline
8 Weeks
10 Weeks
Karl and his team are expert restaurant builders, and an expanding brand like ours can always depend on them to give us the best pricing, best effort, and best advice. We wish they built outside of the Bay Area so they could build all of our stores.
Bin 55
Location
780 Mission Street, San Francisco, CA — In the Marriott Marquis
Square Footage
2,500
Timeline
4 weeks
After seeing the care they took with two projects in our building for other companies, we asked if they would help us with our primary bar, and we couldn't have been happier with the results. Hasz Construction really came through for us.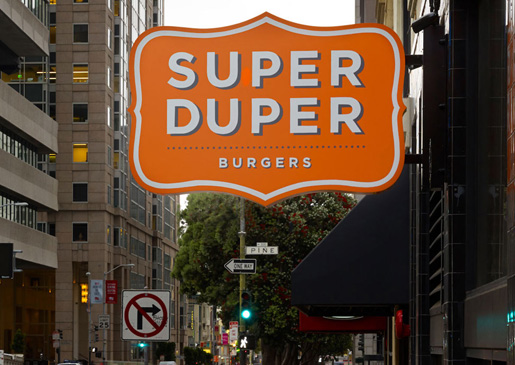 Super Duper Burgers
Location
346 Kearny Street, San Francisco, CA
Square Footage
3,000
Timeline
14 weeks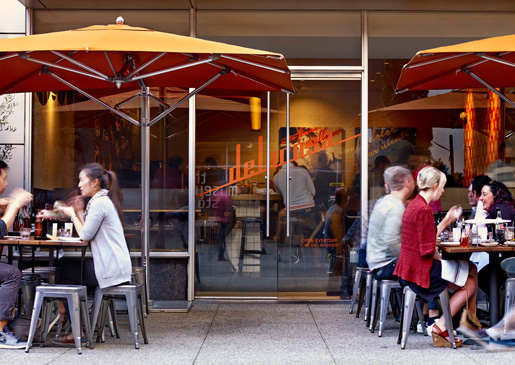 Delarosa
Location
37 Yerba Buena Ln, San Francisco, CA 94103
Square Footage
4,000
Timeline
19 weeks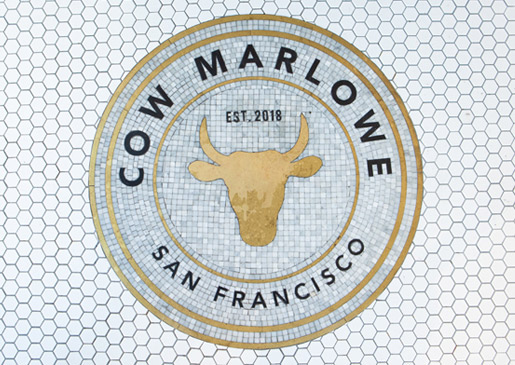 Cow Marlowe
Location
3154 Fillmore, San Francisco, CA
Square Footage
3,000
Timeline
8 weeks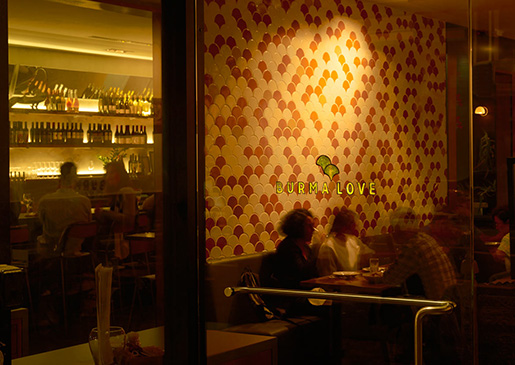 Burma Love
Location
211 Valencia St, San Francisco, CA 94103
Square Footage
4,000
Timeline
20 weeks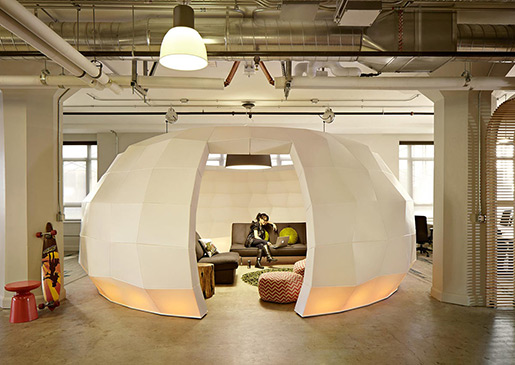 Runway Incubator
Location
The Twitter Building, 1355 Market St, 4th floor, San Francisco, CA
Square Footage
12,000
Timeline
16 weeks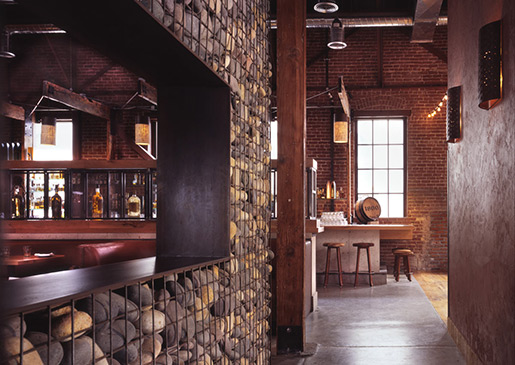 Tres
Location
130 Townsend St, San Francisco, CA 94107
Square Footage
6,500
Timeline
20 weeks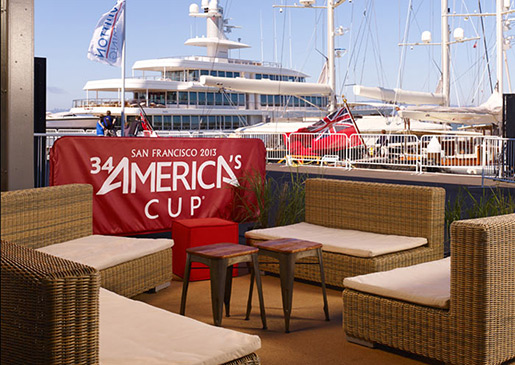 America's Cup
Location
Pier 27 Cruise Ship Terminal, San Francisco, CA 94133
Square Footage
6,500
Timeline
8 weeks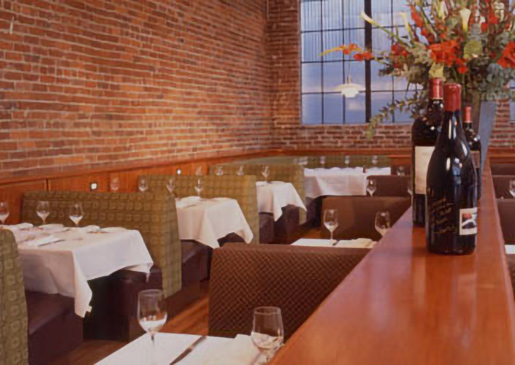 Bacar
Location
3154 Fillmore St, San Francisco, CA
Square Footage
6,000
Timeline
24 weeks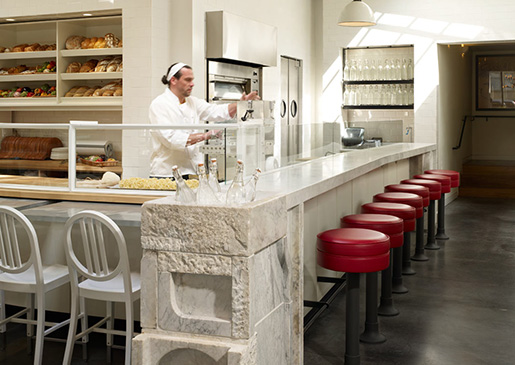 Farina
Location
3560 18th St, San Francisco, CA 94110
Square Footage
4,500
Timeline
20 weeks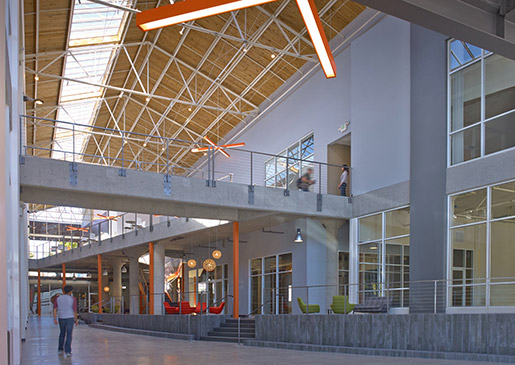 444 De Haro
Location
444 De Haro St, San Francisco, CA 94107
Square Footage
125,000
Timeline
22 weeks